Our Publications
Lubenham – a Village History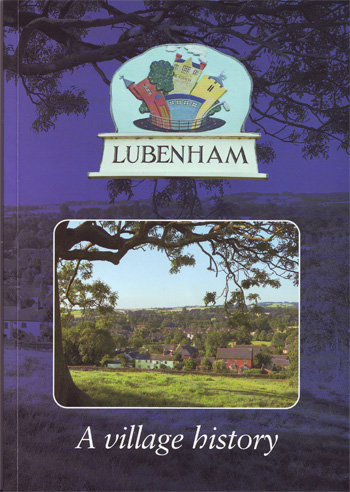 Lubenham – a Village History, Lubenham Heritage Group, 2012, £7.50 (plus £2.00p&p). Available from LHG or local bookshops.
"This very detailed, full-colour book documents how this attractive South Leicestershire village has evolved over the centuries and continues to evolve today. The book is beautifully produced and contains many superb illustrations, both old and new." — Leicester Mercury
"This is a delightful book which in many ways is an exemplar of how local village history can be researched, organised and published. It is a beautifully researched and written book of which the Group should be proud. I would thoroughly recommend this to all people interested in local history……" — The Harborough Historian
Lubenham Heritage Group, reprinted 2011, free.
Download the leaflet for free by clicking HERE
Lubenham Parish Walks
Lubenham Heritage Group/Leicestershire CC, 2008, free.
Leicestershire's Choose How You Move web site provides a free copy of Lubenham Parish Walks